INIW / River Lot 11
INIW is a fairly new park, constructed where the old Queen Elizabeth Outdoor Pool used to be. Access is LEFT off the one-way, downhill, Queen Elizabeth Park Road, just before the pedestrian-controlled crossing. If you miss the turn, you could go to the Kinsmen parking lot and walk back. (If you miss that too, it's a long way to get round again!)
INIW park has some interesting sculptures, picnic tables, a roof shelter and plenty of parking spots. Overflow parking is across the other side of Queen Elizabeth Park Road, as are the washrooms.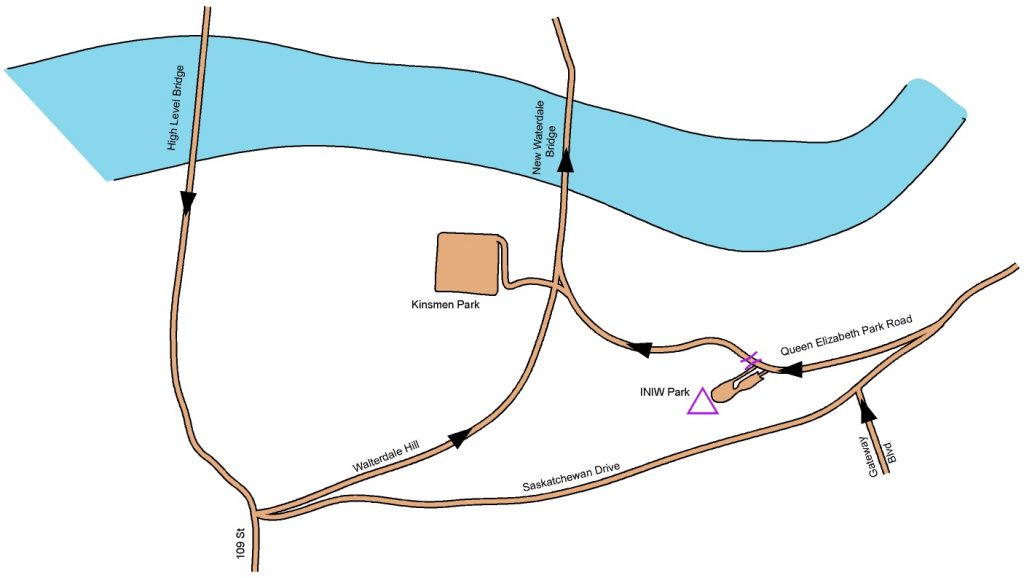 Did you know …. the Queen Elizabeth for whom the park and road were named is not the current monarch, but her mother who visited Edmonton with her husband King George VI in June 1939.